Saturday, January 11, 2020 @ 7:30 PM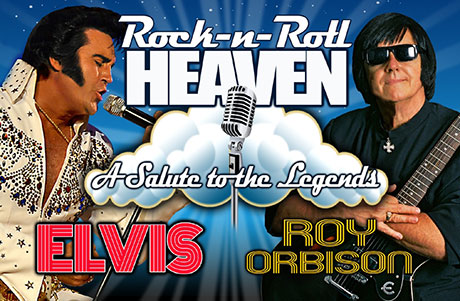 An optional sixth concert – special seating, ticketing and availability for season ticket holders!
Experience one of the finest tribute concerts on tour today! Rock-N-Roll Heaven, A Salute to the Legends will set your heart on fire and leave you all shook up! Relive the timeless hits of two of music's greatest icons – Elvis Presley and Roy Orbison – performed by award-winning artists Kraig Parker and Al Nelson. Their authentic looks and spot-on vocals leave fans crying in the aisles and screaming for more. From "Blue Suede Shoes" and "Jailhouse Rock" to "Pretty Woman" and "You Got It", you won't believe your eyes and ears!
Also… Meet and greet the artists! Limited availability; call 972-252-3838 for details!