Friday, October 19, 2018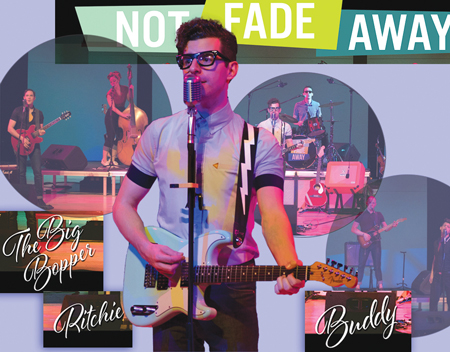 When you look out over the landscape of tribute bands, many of them are dedicated to the pioneers of Rock n' Roll. So, you might wonder, what is so different about Not Fade Away? This exciting group of young musicians celebrates the legendary and important music created over 50 years ago by Buddy Holly, Ritchie Valens, The Big Bopper and other Rock n' Roll giants featured in the famous 1959 Winter Dance Party Tour.
Not Fade Away – The Ultimate Buddy Holly Experience delivers a high-energy show for today's audience that keeps this music relevant and exciting, while honoring the importance of the music's place in history and the impact it had on the world.