Saturday, May 1, 2021 @ 7:30 PM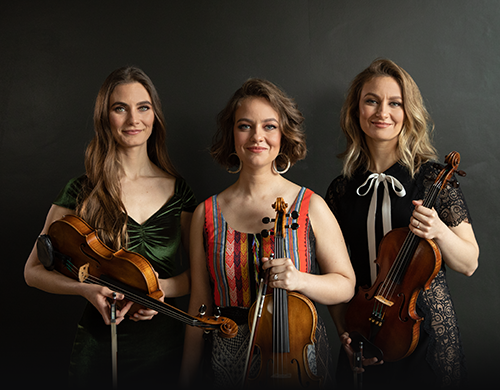 When introduced to The Quebe Sisters, an innovative Progressive Western Swing band of archtop guitar, upright bass, fiddles and sibling harmony, audiences go from transfixed to blown away! The band's stripped-down acoustic instrumentation breathes new life into seasoned sounds once found in Texas dance halls and honky-tonks. Not surprisingly, The Quebe Sisters win standing ovations at just about every show. Innovation has led the sisters to channel the musical connection between danceability and emotiveness, combining old sounds with new feelings and old feelings with new sounds. The Spirit of Western Swing!
See more on The Quebe Sisters by visiting their website and follow them on Facebook.